Technologies & Quality
Technologies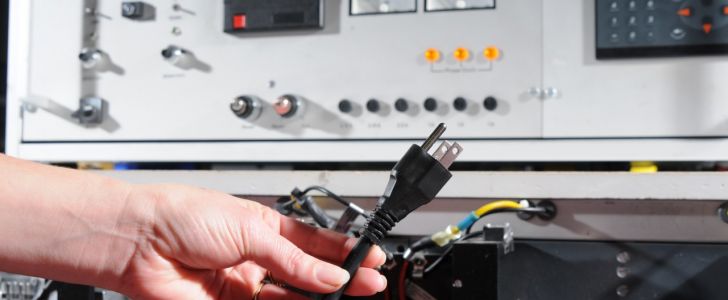 R& D and In House Tool making
Feller´s in-house tool-and-die shop is equipped with state-of-the art machinery, including CNC spark-erosion machines. Several toolmakers are employed in a 2-shift operation. Mold-tools, extrusion-dies, crimp-tools, and sub-assembly systems are customized and build in house. Some 70+ different mold-tools for national plug configurations, another 60+ mold-tools for connectors, plus close to 100 special and customized mold-tools are constantly maintained, updated, and being built for Feller´s 4 manufacturing plants. Component-, product-, tool-, and system-design is carried out in the R&D department with a 3 D-CAD-system. CAD-data are routinely exchanged with customers and suppliers.
Extrusion / Wire and Cable processing
Feller can process wires with various jacket insulation materials from single 22AWG to 5 conductor 4AWG. In house Extrusion for PVC and PVC free cable is performed on 2 primary insulation extrusion lines with total of 4 extruders, 2 jacket extrusion lines (with a total of 3 extruders for Co-extrusion of various jacket-compounds), On 3 cabling machines an annual total of 55 million meters of multiple-core flexible cords with a cross-sectional range of 28 - 10 AWG (0,09 - 4,00 mm²) are being manufactured. Cable cutting is done at all 4 manufacturing locations, as well as specialized cutting-, and crimping-, and sub-component-assembly-lines.
Testing
100% production line testing includes on-line diameter-control and spark-testing for bulk-cable, and ground-integrity, continuity of live and neutral wires, hi-pot wire-to-wire (3 kV), polarity, and hi-pot wire to-outer-contour (6 kV) for power supply cords. All cords that have passed the above tests are automatically date-coded and/or needle marked. Defective cords are to be cut automatically.
Quality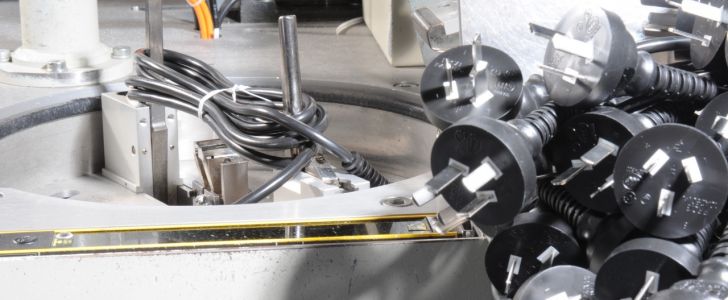 Quality excellence awards
BSH, IBM, XEROX, HP, MIELE, Fujitsu-Siemens.
Quality Overview
At Feller, Quality systems have been in place for more than a 3 decades, with the first approval being BS5750 (in the absence of applicable ISO standards), granted in 1986 which was an Austrian first.
1989 saw the first upgrade of the system to the ISO 9002 standard and in 2002 Feller was certified according to ISO 9001:2000. Currently all manufacturing locations are operating under the guidelines of ISO 9001:2008.
The quality system is audited in regular intervals by several international agencies, eg ASTA, SII, SABS, CCC, PSE to name a few. In addition UL performs monthly inspections, CSA does quarterly visits and OVE performs quarterly audits.
Product approvals have been granted by the standards and testing agencies of the following countries: Argentina, Brazil, Japan, Australia, South Africa, India, USA, Canada, Israel, Great Britain, France, Italy, Benelux, Scandinavia, Hungary, Swiss, Germany, Austria, China, Denmark.